The Kickstarter for book 2 is here!
Posted January 19, 2013 at 12:00 am
We launched the
Kickstarter for Namesake: vol. 2
on Friday, and the response has been overwhelming. It's been up for a little more than seven hours, and we're already halfway funded! Woo hoo! Thank you guys! You rock! We've been talking stretch goals as well.
Book 2 is bigger than volume 1 and is 172 pages chocked full of Emma, Warrick, and the gang! It has Intermission #1, Chapters 6-10, a special interview with Warrick and a five-page story about Warrick set during the flashbacks in chapter 7. We also have a number of other Kickstarter-only goodies including charms, a second short story focusing on Chiseri and Adora's romance, and the chance to be part of the Calliope staff!
And here is the cover! It features Warrick, and the back of the book (we'll do a special update with it), has Selva on it. We'll be doing extra updates showing off what's in the book. To start with, here's the charms that are included as a reward tier: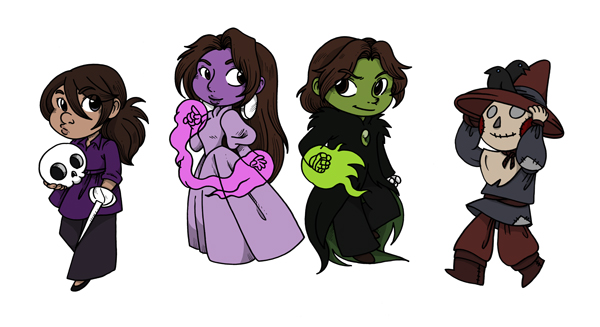 Thank you guys so much! We couldn't do it without you!
Comments