Katsucon
Posted February 13, 2015 at 12:00 am
Isa and Meg are at
Katsucon
this weekend! We're one of their featured guests
alongside a bunch of really awesome people
! Here's our con schedule and where to find us! There will be no Saturday update this week since we posted Saturday's update today.
Friday


1:30-2:30 p.m.: Namesake autograph session in the Potomac Ballroom Glass Hallway


4:30-6 p.m.: VIP Meet & Greet in JCI Main Events (Cherry Blossom Room)


6:30-7:30 p.m.: Opening Ceremonies in the Main Events room


9:30-11 p.m.: Webcomics Guest Meetup in Live 4


11:30 p.m.-1 a.m.: Guests Cards Against Humanity in Live 1. 18+ only!


Saturday


9:30 a.m. - 8 p.m.: We'll be at our table! See the map below.


Sunday


1:30-2:30 p.m.: Â Ks & You - How to Manage a Kickstarter without Dying in Workshop 1


3 p.m.-4 p.m.: Closing Ceremonies in the Main Events room


Any time that we're not at a panel, we'll be at
table O11
in the Merchants Hall, which closes slightly earlier than Artist Alley. If you miss the autograph session, the best time to catch us at our table will be right when the con opens on Friday, all day Saturday, and Sunday before 1:30 p.m.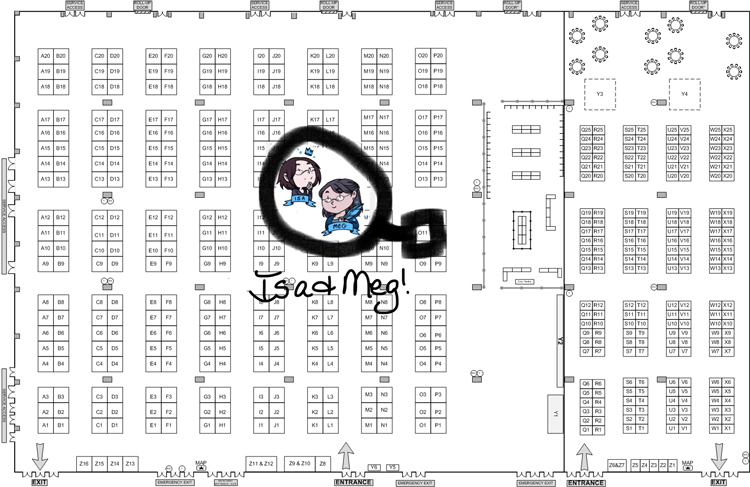 Comments