It's TCAF time again!
Posted May 13, 2017 at 12:00 am
Isa and Meg are at TCAF this weekend! We are tabling with Ru Xu and will be on the first floor right next to the stairs! That's table 124 for those of you looking at the map. We will have book 3 in softcover and hardcover there, as well as Cheshire plushies! We don't have a lot, so if you plan to grab one, please come by the table early!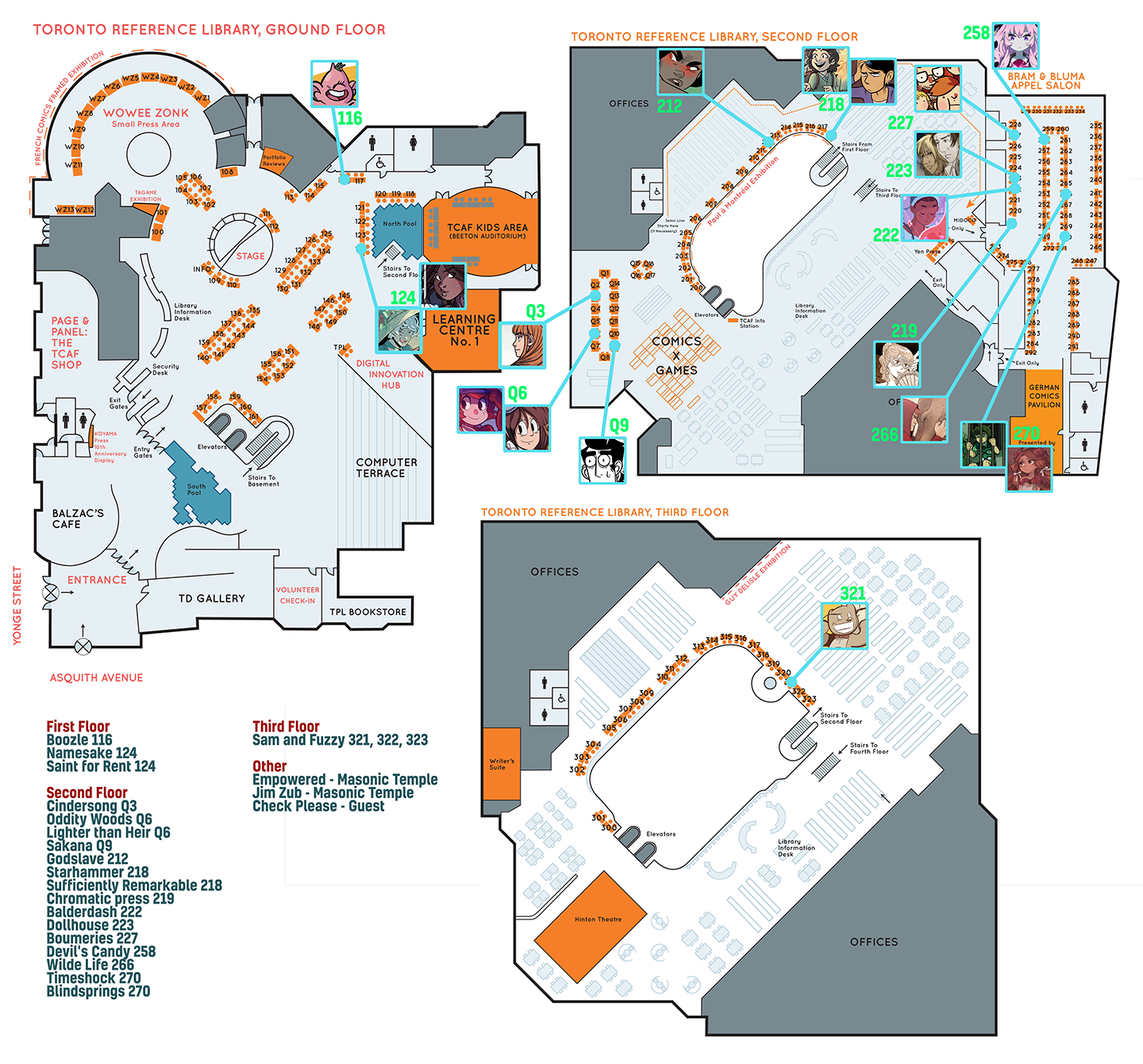 Comments