Posted August 20, 2014 at 01:15 am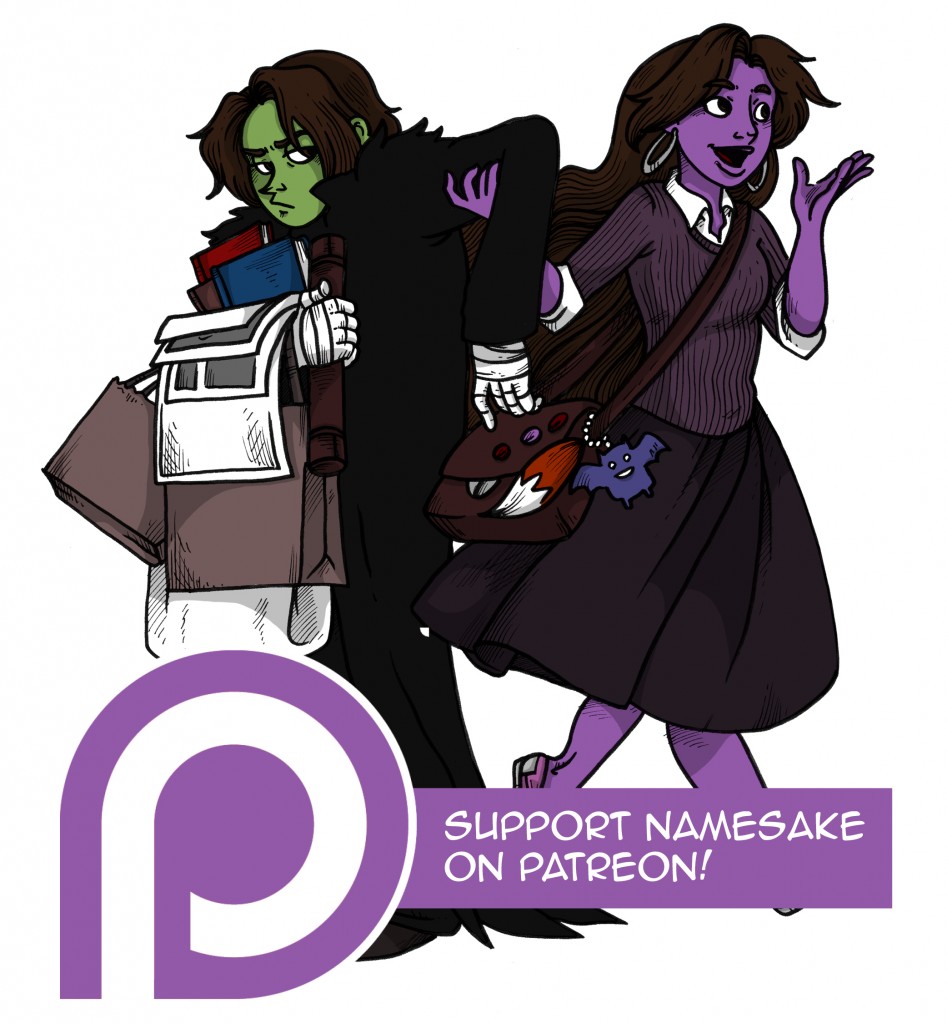 Hey folks! Isa and I decided to take the plunge and started a Patreon!
Patreon is kind of like a hybrid between a tip jar and Kickstarter. What it does is help you to support the artists you love and enable them to do more work. In our case, we would love to eventually get Namesake up to five days a week. However, to do that, we need to be able to have Isa work full-time (or clone her, but we're still figuring out the process.)
Anyone who donates can access our creation and activity feeds. This will include a variety of behind-the-scenes content, including videos of us working on various aspects of the comic, the research that goes into creating Namesake and our other comics, Q&As, book/comic critiques, first read on our new projects, previews and more.
Those who pledge $10Â $5 or more per month will get early access to Namesake updates!
Those who contribute at any level will also get access to development work going on with
Quibbling
, our second major comic series that's slated to debut this winter.
We're really excited about this, and we're thrilled about the chance to share more of our stories with you!
CLICK HERE TO CHECK OUT THE PATREON PAGE
Comments